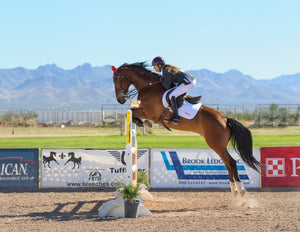 A New Trusted Online Horse Community
Facebook started it all. The equestrians around the world finally had a place to share anything and everything about our #1 love: horses. Groups started popping up everywhere, gaining thousands and tens of thousands of followers. Dressage groups, off the track Thoroughbred groups (like the very popular OTTB Connect or OTTB United), Eventing groups, broodmare groups, in utero foal groups…. You name it, there is (or was) a Facebook group for it! It was the best of times, and then it was the worst of times.
Unfortunately, things changed drastically for the online equestrian community. Facebook has a no-animal sales policy, and they began strictly enforcing it in 2018. Groups with nearly 100K followers were shut down or threatened to be shut down if they continued posting horses for sale. People resorted to being extremely sneaky in the way they posted these ads, eliminating the tell-tale signals or keywords that might give them away, in an attempt to continue using the platform to connect buyers and sellers of horses around the globe. Words like "For Sale" or "asking" or "price" or listing sale prices themselves were eliminated. Creative types, as most horse people are, even began using emojis to convey important aspects of the sale including price. But, in the end, Facebook has located and closed the groups, banned the users, or — in some cases — put people into the notorious "Facebook jail" for their "crimes" against the social network rules.
Facebook is slowly killing the only place we equestrians ever had for sharing our knowledge, our successes, our failures, and our horses. Though we don't agree with it, it's not our choice. Facebook clearly states in its rules that it will allow no animal sales. None. Not even our beloved horses.
Keeeva™ was created for a single purpose: to create the largest, most-trusted online equestrian marketplace in the world. Our primary aim is simple: provide a trusted, powerful online community for horse lovers around the globe. There is NO COST to join our membership. There are NO COSTS to list horse products for sale. ZERO out of pocket costs. Keeeva™ only takes a nominal commission when you sell something through the marketplace. You can list anything horse-related that you like. Bridles, breeches, bits, oh my! New or used. You can list horses for sale, too! Zero out of pocket costs.
There's nothing to lose, and everything to gain. Sign up today and join our fast-growing community. 
---