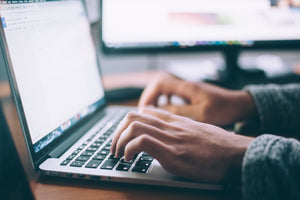 Customer Accounts vs. Seller Accounts?
The Keeeva online equestrian marketplace is a wonderful new place for horse enthusiasts from around the globe to share their love of horses and buy and sell horse related products. Anyone who wants to sell on our site can do so with a few clicks, and there are ZERO out of pocket costs to list your items on our site. We only take a small commission when you sell something.
There are two types of accounts here on our marketplace: Customer Accounts and Seller Accounts. You can be a customer. You can be a seller. Or you can be both!
CUSTOMER ACCOUNT
A customer account can be created when you want to make a purchase from our store, although you're also free to shop here as a guest without creating a customer account. It's totally up to you! You'll need to at least provide an email when checking out from the store. If you like, you'll have the option to create an account during the checkout process. This email/account will be used to send you information about your order like order conformation, shipping & tracking details, etc.
If you create an account, you can also access your order history and status through our store customer account login page. 
SELLER ACCOUNT
In order to list items for sale on our marketplace, you'll need to create a seller account. This seller account grants you access to our backend Keeeva™ Site Admin tool. That's where you'll be able to add products, customize your seller profile, review your orders, view reports on your sales and profits, and most importantly it's the place where you provide a PayPal account email address to receive your seller payouts. A seller payout is the amount we pay you for selling on our store! This is the total sales price of your item plus any applicable shipping costs minus the payment processing fees and marketplace commissions. There's another blog post specifically about these fees, because we know sometimes that can get a little confusing. Click here to find more detailed information on our fees and commissions.
We also figured that lots of people who become sellers with us would also like to shop for horse products on our marketplace themselves. So, we automatically create a customer account for all new sellers when they Become A Seller. You'll receive our seller account registration email and a second one inviting you to activate your new customer account. All you need to do is click the link in the email, add a customer account password, and you're now all set to buy all the horse paraphernalia you like from our marketplace!
Questions?
No problem. Feel free to reach out to us directly if you still need help with anything. Send us an email!
---